Walleriana is a french brand for people who encounter light blood circulation deficiency. It was created to present an alternative to the unvarying proposition of the market, that does not integrate the aesthetics dimension in the existing products, and give women the opportunity to take care of their legs as soon as possible.
Walleriana, French brand dedicated to prevention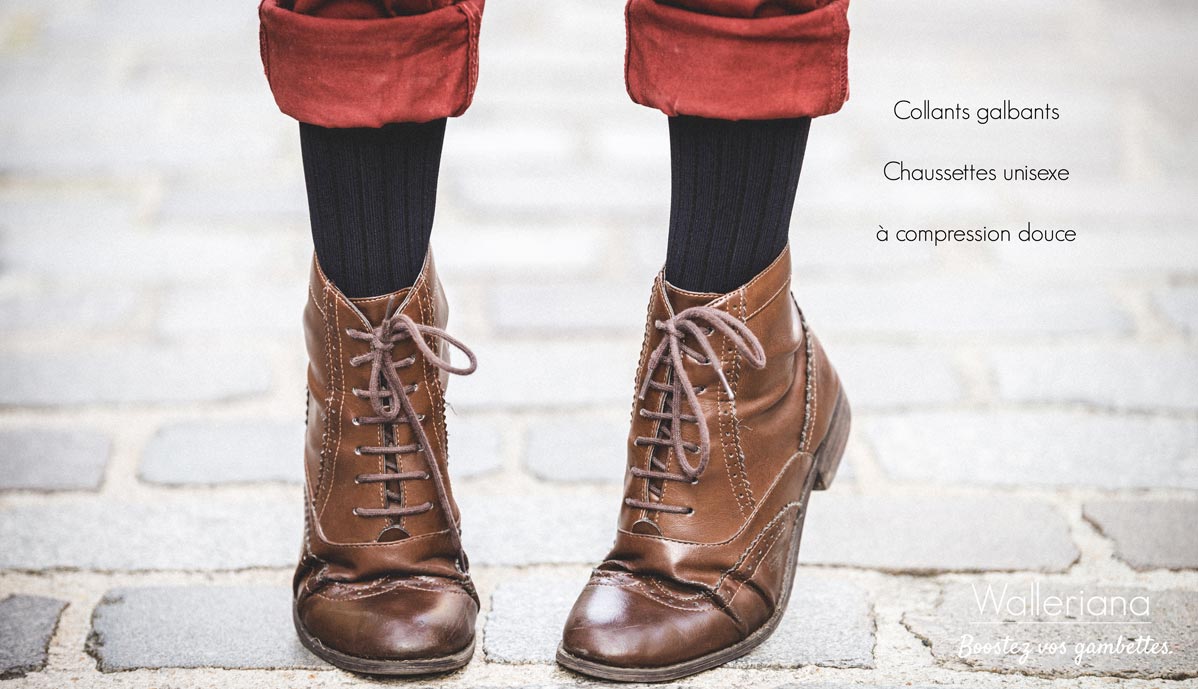 We are raising awareness against blood circulation disease. Awareness and prevention are our watchword, through advice and little tips that can be applied everyday and through fashionable, stylish and comfortable products to be worn on a daily basis.
As a matter of fact, we provide small compression pantyhose and support socks that are fashionable and easy to purchase directly on our website.
We are not a medical brand. We want to inform you that you should always refer to a doctor before purchasing products for light blood circulation trouble.
Our goal ?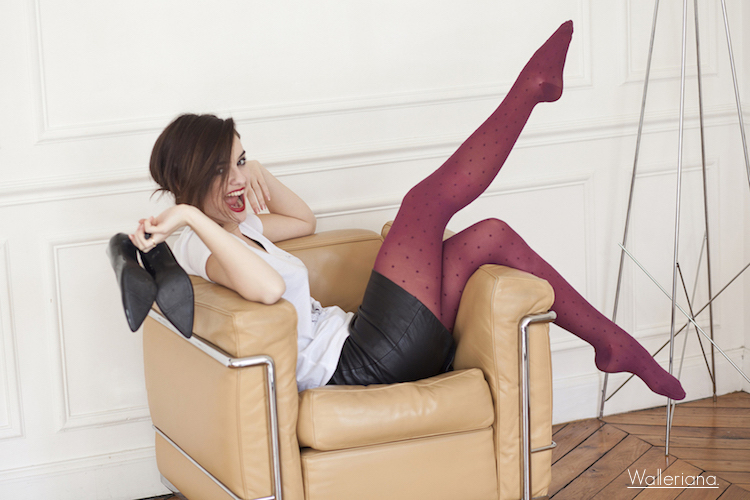 - We wish to bring back together women and small compression hose/support socks, alert them to the risks of not taking care of light blood circulation trouble in the very beginning. It is indeed deeply important to realize soon enough that small blood circulation trouble should be taken care of as soon as they are discovered, in order to prevent them from getting worse.
- We are here to show you that it is possible to mix well-being and fashion.
- We fight against heavy and swollen legs.
- We develop products oriented on the well-being, by giving them back their "smoking hot" potential ! That is why we created fashionable compression pantyhose and socks, with a preventive goal to help you fight light blood circulation trouble everyday.
Who's behind Walleriana ?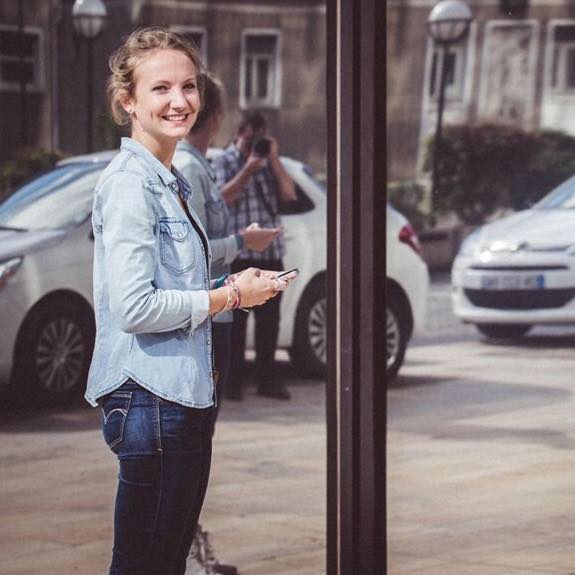 Behind Walleriana is Juliette de Feraudy, a young french entrepreneur who knows well about blood circulation troubles. Touched by the lack of prevention concerning even the smallest blood circulation problems, and the non existence of products thought and realized for young women her generation, she decided to put it all together and create a whole new brand, offering greater perspectives in terms of legs healthcare, well-being and prevention.
Passionate and committed, Juliette has positioned her work on the prevention of the risks, giving out welfare and fashion advice with a humorous tone, shared on her blog.walleriana.com.