Isle of Skye, between mountains and sea...
I discovered the magnificent Isle of Sky in April 2018 for the very first time... From the high summit covered in snow to the agitated sea nearby, these landscapes left me speechless.
Narrow roads through the woods, rocky meadows, huge unlimited spaces covered in white woolen butts sheep... The Isle of Skye is filled with amazing surprises ! 
I definitely fell in love with these views and so I chose to give them some tribute here, with a brand new pair of socks from the Wanderlust Collection.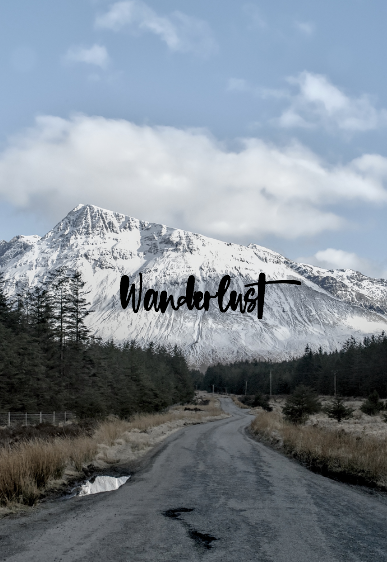 ...worsted wollen socks, perfect to keep your feet warm and dry during winter...
Designed and created in our atelier in the middle of France, our Skye socks are mostly composed of worsted wool originated from Australia.
Worsted wool is very soft and comfortable. It makes a great isolation system to protect your feet against the cold winter days (and nights). With its high humidity absorption rate, worsted wool helps keep your feet dry throughout the day.
Our Wanderlust socks are all made with high tech netting so they actually stay up on your leg but do not mark our compress the calves. Their hand made final touches make them very resistant and particularly comfortable for sensitive toes.
We highly recommend them for sensitive legs and feet, especially if you can't stand elastic and stitching.
How to take care of them
Our socks are made out of very high quality fabrics. They are meant to accompany you for many years and will fit perfectly the shape of your feet.
Here are some advice to help you keep them longer !
- Always wash them inside out (30°C in machine)
- Do not bleach
- Do not tumble dry
- Do not iron
Enjoy you perfect socks ;)